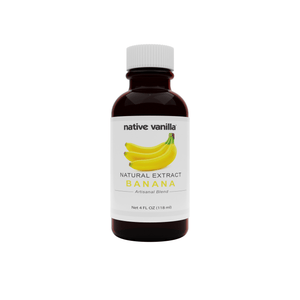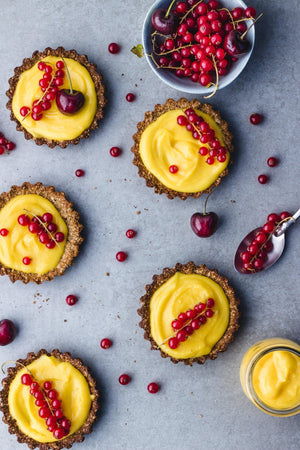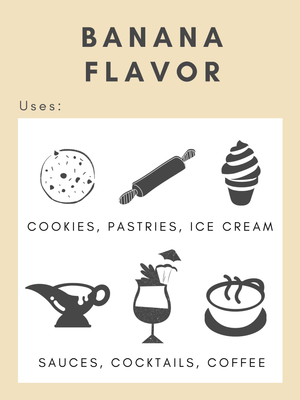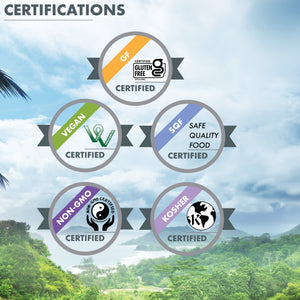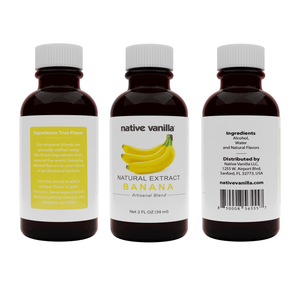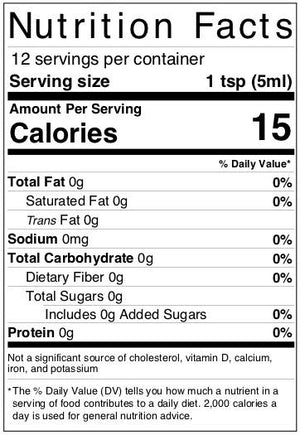 | | |
| --- | --- |
| Product: | Banana Extract |
| Flavor Notes: | sweet, with a fruity and slightly tropical undertone |
| Sizes: | 4oz, 1 Gallon |
| Ingredients: | Alcohol, Water, and Natural Flavors. |
| Certifications: | SQF, Kosher, Vegan, Non-GMO, Gluten Free |
| | |
| --- | --- |
| Uses: | |
| Sweet Ideas:  | Frosting, fillings, pies, cakes, ice cream, smoothies |
| Beverage Ideas: | Cocktails, milkshakes, mocktails, smoothies, coffee, cream soda, hot chocolate |
Banana flavor is commonly used in food and beverages, such as candy, ice cream, and smoothies. The taste of banana flavor is typically sweet, with a fruity and slightly tropical undertone. The flavor can vary depending on the type of banana used as a reference, as there are many varieties with different flavors.
The flavor is usually created artificially by combining a mixture of chemicals and natural extracts to replicate the taste of a banana. Some of the chemicals used in the creation of banana flavor include isoamyl acetate, amyl acetate, and isoamyl alcohol. These compounds are also found naturally in bananas, which is why they are used in the production of the flavor.
Overall, banana flavor is a popular taste that is enjoyed by many people. It adds a unique and delicious taste to various foods and beverages and is a favorite among those who enjoy fruity and sweet flavors.
Banana sugar cookies
I made sugar cookies this year with all the extracts I purchase here. I put 2 tsp extract in the dough and 2 tsp in the frosting (do not add other extracts, just substitute). I now have many many different flavored sugar cookies and they all are very tasty! Thank you!
Totally bananas over this extract
I'm totally bananas over the Natural banana extract. It's my new favorite to add in my frozen smoothies.