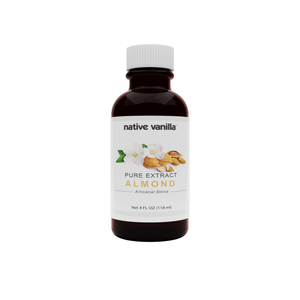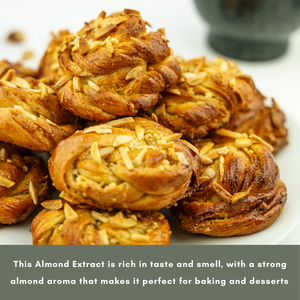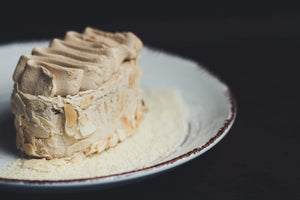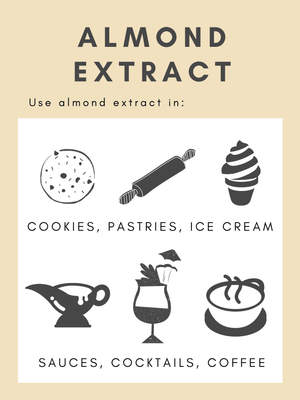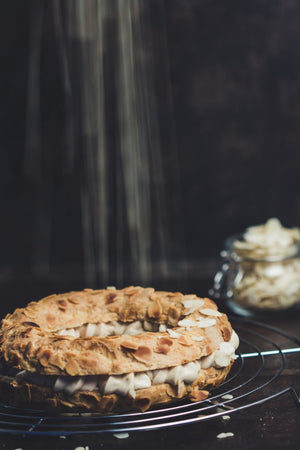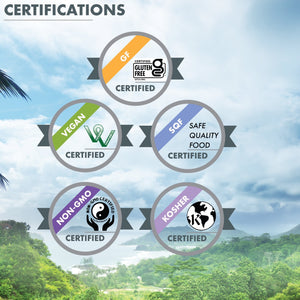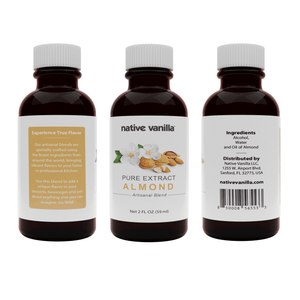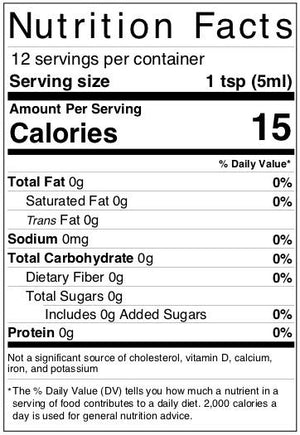 | | |
| --- | --- |
| Product: | Almond Extract |
| Flavor Notes: | strong, pure, sweet flavor that goes very well with cherry, vanilla, chocolate, coffee flavors. |
| Sizes: | 4oz, 1 Gallon |
| Ingredients: | Alcohol, Water, and Oil of Almond |
| Certifications: | SQF, Kosher, Vegan, Non-GMO, Gluten Free |
| | |
| --- | --- |
| Uses: | |
| Sweet Ideas:  | Cakes, Pastries, Tarts, Cobblers, Macaroons, Rusks |
| Beverage Ideas: | Hot Cocoa, Cocktails, Egg Nog, Milk Shakes |
Almond extract is a flavoring agent made from the essential oil of bitter almonds, which are the kernels of certain species of the almond tree. It is typically made by soaking the almonds in alcohol to extract their flavor compounds, which are then distilled to produce a concentrated liquid.
Almond extract has a distinct, sweet, nutty aroma and flavor that is commonly used to enhance the flavor of baked goods and desserts, such as cakes, cookies, and pastries. It can also be used in savory dishes, such as marinades and sauces, to add a rich, nutty flavor.
Almond extract is a popular alternative to using actual almonds in recipes, as it provides a concentrated almond flavor without the added texture or bulk of nuts. It is also a common ingredient in many commercial food products, such as ice cream, candy, and beverages.
When using almond extract in recipes, it is important to use it sparingly, as it can easily overpower other flavors. Typically, only a small amount, such as a few drops, is needed to add a noticeable almond flavor to a dish.
Have not tried any of the extract/flavors yet!
Look No Further
There's ordinary supermarket-style almond extract, and then there is THIS. Pure almond flavor that takes your baked goods to the next level. Worth every penny!