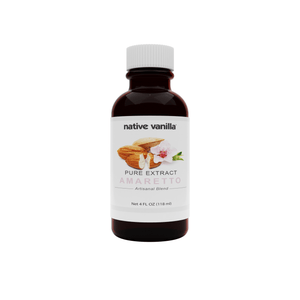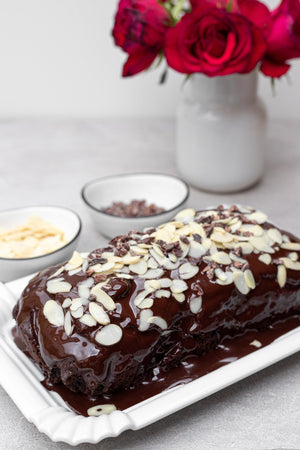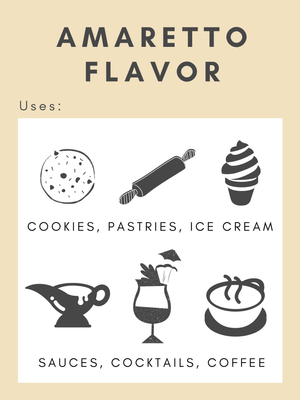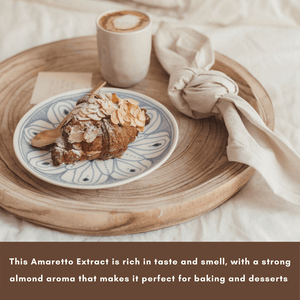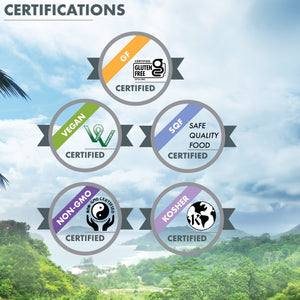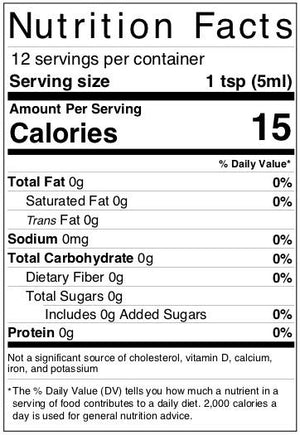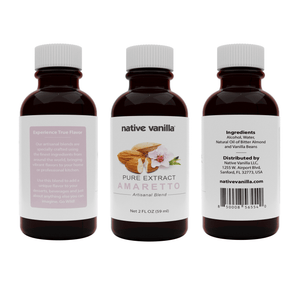 | | |
| --- | --- |
| Product: | Amaretto Extract |
| Flavor Notes: | Made from the pits of almonds and apricots amaretto extract lends a distinct almond flavor with subtle cherry undertones |
| Sizes: | 4oz, 1 gallon |
| Ingredients: | Alcohol, Water, Natural Oil of Bitter Almond, and Vanilla Beans. |
| Certifications: | SQF, Kosher, Vegan, Non-GMO, Gluten Free |
| | |
| --- | --- |
| Uses: | |
| Sweet Ideas:  | Cakes, Ice cream, cheesecake, brownies, tiramisu, caramel sauce |
| Beverage Ideas: | italian coffee, hot chocolate, amaretto sour, cream soda, spritzer |
Amaretto extract is a concentrated flavoring made from the bitter almond-like kernels of apricot pits and/or peach pits, combined with alcohol and sweeteners such as sugar or honey. It is commonly used in baking and confectionery to add a nutty, sweet, and slightly bitter taste to desserts, sauces, and beverages.
Amaretto extract is often used as a substitute for amaretto liqueur in recipes, as it provides the same flavor without the alcohol content. It can also be added to coffee, tea, or hot chocolate for a rich and flavorful twist.
It's important to note that amaretto extract is not the same as pure almond extract, as the former contains the distinctive bitter flavor of the apricot or peach pits. When using amaretto extract in recipes, it's recommended to start with small amounts and adjust to taste, as the potency of the extract can vary.
Great Amaretto flavor
I have been using your Amaretto extract for 6 months and love the flavor. I own a small coffee shop and make all of my creamers by hand, and I use it to make my Amaretto creamer. Thanks