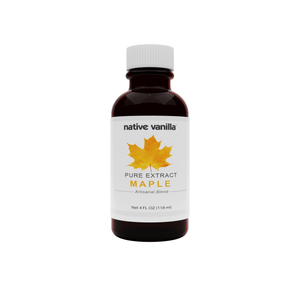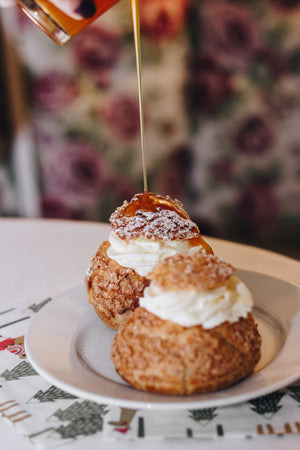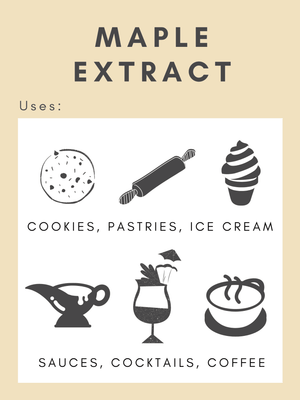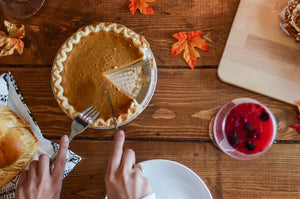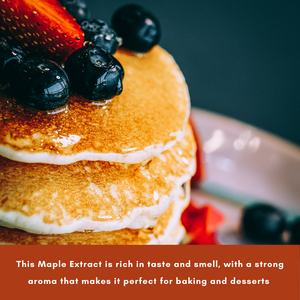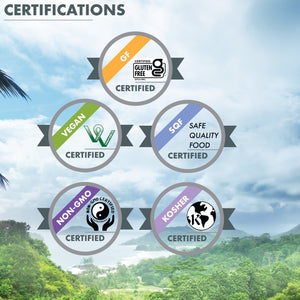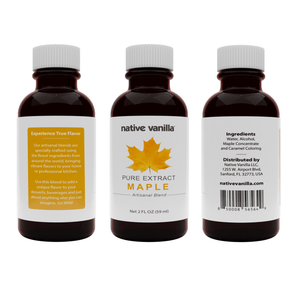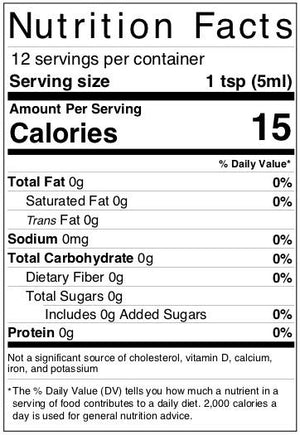 | | |
| --- | --- |
| Product: | Maple Extract |
| Flavor Notes: | notes of caramel, vanilla, and a subtle smokiness |
| Sizes: | 4oz, 1 Gallon |
| Ingredients: | Water, Alcohol, and Maple Concentrate, and Caramel Coloring |
| Certifications: | SQF, Kosher, Vegan, Non-GMO, Gluten Free |
| | |
| --- | --- |
| Uses: | |
| Sweet Ideas:  | pecan pie, glazed donuts, frosting, bread pudding, cinnamon rolls, oatmeal cookies |
| Beverage Ideas: | latte, hot chocolate, whisky sour, martini, old fashion, milkshake, cider, smoothie |
Maple extract is a concentrated flavoring that has a sweet, rich, and distinctive flavor with notes of caramel, vanilla, and a subtle smokiness. The taste is often described as warm and comforting, reminiscent of pancakes and waffles with maple syrup. The aroma is also sweet and fragrant, with a hint of woodiness. Overall, maple extract adds a delicious and unique flavor to baked goods, desserts, and other culinary creations.
Best Maple Extract ever!
I recently purchased and used the Maple Extract to make homemade Maple Walnut ice cream. What an absolutely delicious alternative to store bought ice cream. Will definitely try the Maple Extract in other recipes.
Great product!
Just today, I added Maple Extract to my fruit dip at a reunion. My family of 21 loved it!
Excellent Quality
I made a keto pecan pie with this for the holidays. It was a winner. Everyone loved the flavor.
Great Product!
Smells and tastes amazing
Very tasty Maple
Great Maple Flavor! Excellent Quality, and good price.