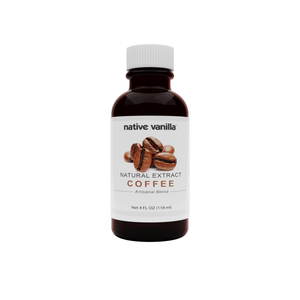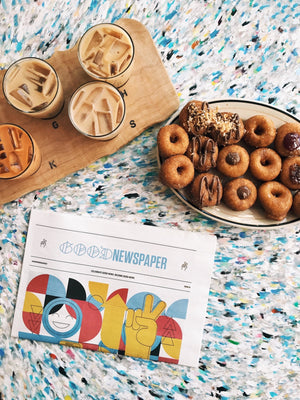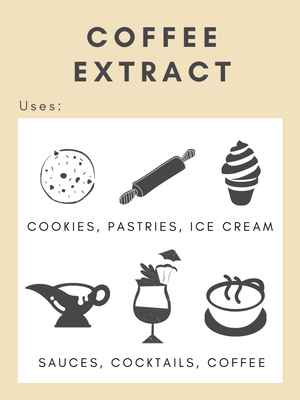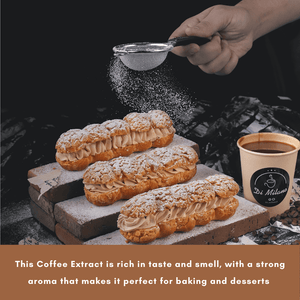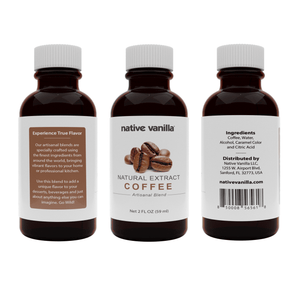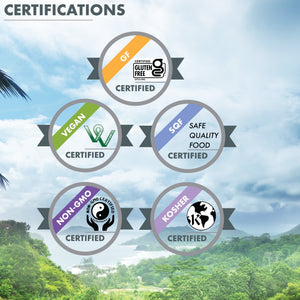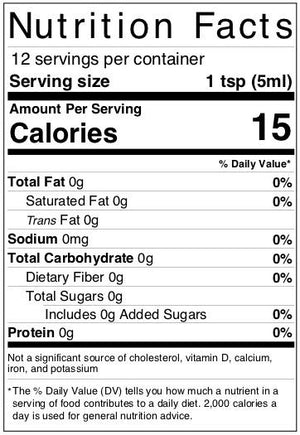 Product:
Coffee Extract
Flavor Notes:
deep and complex, with notes of roasted nuts, dark chocolate, and caramel.

 

Sizes:
4oz, 1 Gallon
Ingredients:
Coffee, Water, Alcohol, Caramel Color, and Citric Acid
Certifications:
SQF, Kosher, Vegan, Non-GMO, Gluten Free
Uses:
Sweet Ideas: 
cupcakes, cheesecake, brownies, cookies, cake, icr cream

 

Beverage Ideas:
iced coffee, smoothie, milkshake, martini, mocha latte, frappuccino, hot chocolate
Coffee extract is often used in the food industry as a flavoring agent for baked goods, ice cream, and other desserts. It can also be used as a natural food coloring, as it has a rich brown color.
The aroma of coffee extract is deep and complex, with notes of roasted nuts, dark chocolate, and caramel. It also has a slightly bitter and earthy undertone that is characteristic of coffee.
Coffee extract can be used in a variety of applications, such as in baking, cooking, and beverage production. Its strong flavor profile makes it a popular ingredient in desserts, sauces, and marinades, as well as in coffee-flavored drinks and cocktails
I now add this extract to my brownies and chocolate cake. It is excellent
Excellent Quality
I use coffee extract for baked goods and drinks that call for cocoa. The coffee extract really enhances the flavor of the chocolate. Will buy again.
Delightful coffee flavor
This coffee extract packs a big punch of flavor that's truly delightful. Love it in my smoothies