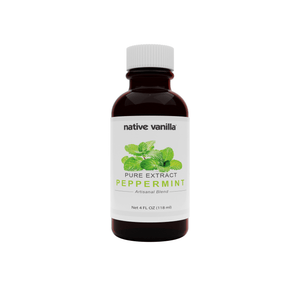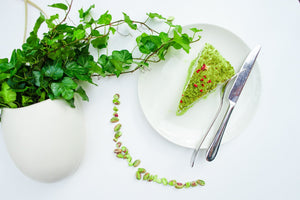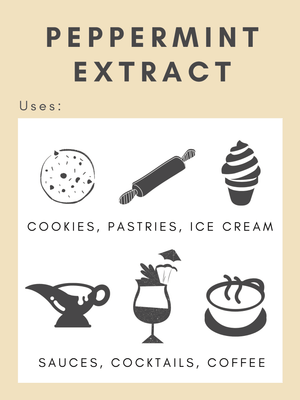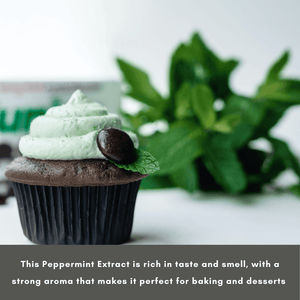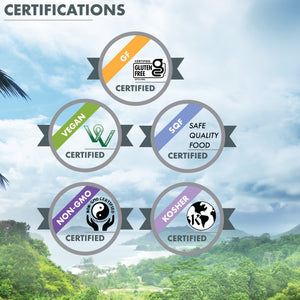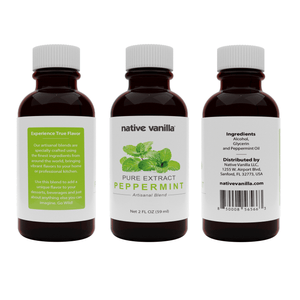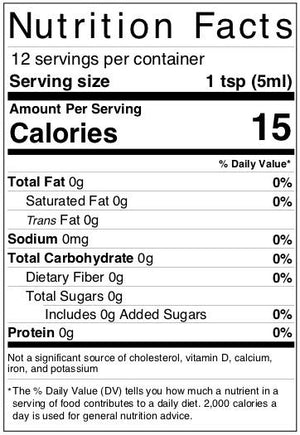 | | |
| --- | --- |
| Product: | Peppermint Extract |
| Flavor Notes: | strong mint aroma, followed by a crisp, cool, and slightly sweet taste |
| Sizes: | 4oz, 1 Gallon |
| Ingredients: | Alcohol, Water, and Orange Oil |
| Certifications: | SQF, Kosher, Vegan, Non-GMO, Gluten Free |
| | |
| --- | --- |
| Uses: | |
| Sweet Ideas:  | brownies, sugar cookies, peppermint bark, fudge, frosting, meringue cookies |
| Beverage Ideas: | mocha, hot cocoa, tea, martini, white russion, smoothie, milkshake, iced coffee |
Peppermint extract is a highly concentrated flavoring derived from the peppermint plant. It has a strong, cool, and refreshing taste that is both sweet and minty. The flavor is characterized by its strong mint aroma, followed by a crisp, cool, and slightly sweet taste. Peppermint extract is commonly used in baking and cooking to add a refreshing and invigorating flavor to dishes such as cakes, cookies, candies, and teas. It can also be used as a natural remedy for digestive issues due to its ability to soothe the stomach and aid in digestion.
great Stuff
Used your product to add some "zing" to my mint jelly. Came out just as I had hoped-lovely. Thanks so much.
PEPPERMINT BARK
I bought this extract because it is always so hard to find peppermint extract around the Holidays. I can't wait to use this. I'm sure it is amazing as is all of your products.
Tastes Amazing
Flavor is just what I was looking for for