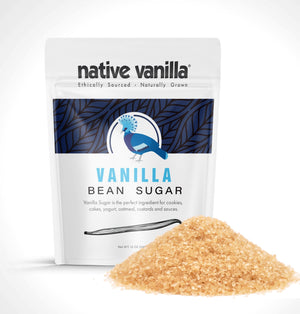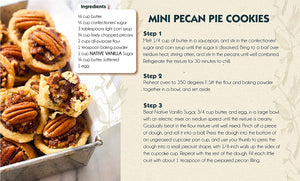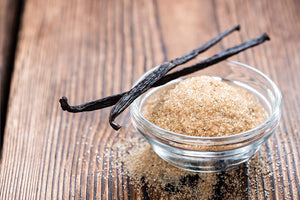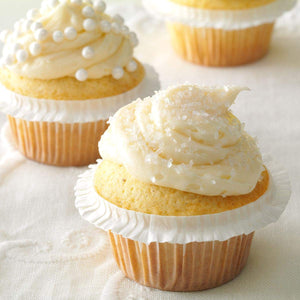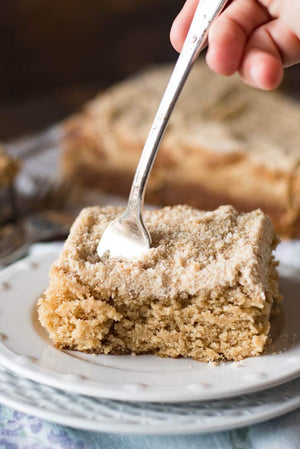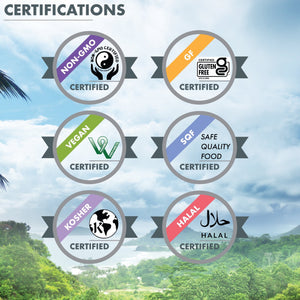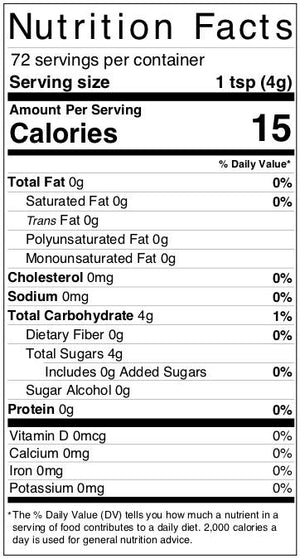 | | |
| --- | --- |
| Product: | Vanilla Bean Sugar |
| Size: | 12oz |
| Ingredients: | Organic Vanilla Bean Sugar, Vanilla Bean Powder |
| Certifications: | SQF, Kosher, Vegan, Non-GMO, Gluten Free, Halal |
| | |
| --- | --- |
| Flavor Profile: | Sweet vanilla flavor |
| | |
| --- | --- |
| Visual Profile: | Cane Sugar with brown vanilla specs |
Uses:
| | |
| --- | --- |
| Sweet Ideas:  | Cookies, pies, cakes, and other baked goods. Or add it to Quark, creme fraiche, oatmeal, cereal |
| Beverage Ideas: | Coffee or tea |
Vanilla bean sugar is a sweet and aromatic sugar product that is made by infusing natural vanilla bean flavor into granulated sugar. This product is perfect for those who enjoy the sweet, comforting taste of vanilla in their desserts, baked goods, and beverages. The vanilla beans used in making this sugar are carefully sourced and selected for their quality and flavor, and are then combined with the sugar to create a delicious and versatile ingredient.
Vanilla bean sugar can be used in a variety of ways, such as adding a sprinkle to coffee, tea, or hot cocoa, using it to sweeten oatmeal or yogurt, or incorporating it into baked goods like cakes, cookies, and muffins. The aroma of vanilla combined with the sweetness of sugar creates a rich and indulgent flavor that can elevate any dish.
This product comes in a resealable bag and can be stored at room temperature in a dry, cool place. It is a popular ingredient among bakers, cooks, and anyone who wants to add a touch of sweetness and vanilla flavor to their dishes.
So yummy!
Did not know what to expect but I am so happy to have tried this 😄 so many options to use with/on!
Great taste!
I use this in my oatmeal daily and it's wonderful. Highly recommend!
Love this
Vanilla sugar is just what my strawberry shortcakes needed. They turned out so much tastier with this sprinkled on top. Looking forward to trying other baked goods.
Vanilla bean sugar
A stand out vanilla taste in cookies
Delicious!!
This is an amazing addition to my baking favorites!
A staples in our house!!! So amazing with fruit, in coffee drinks, and on parfaits!!