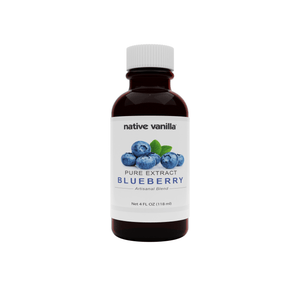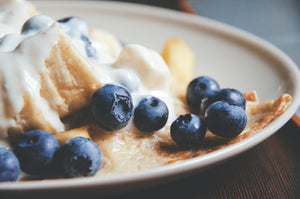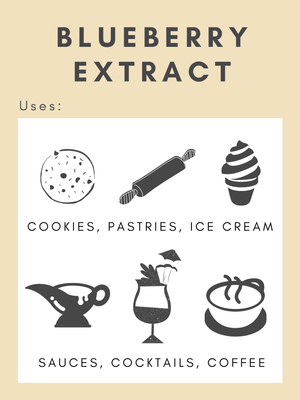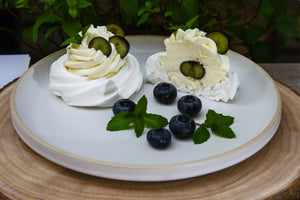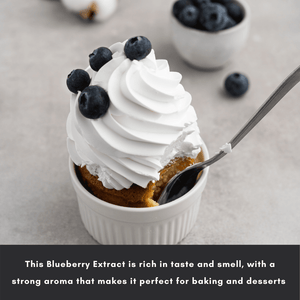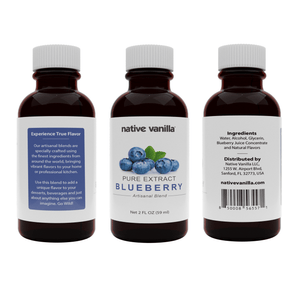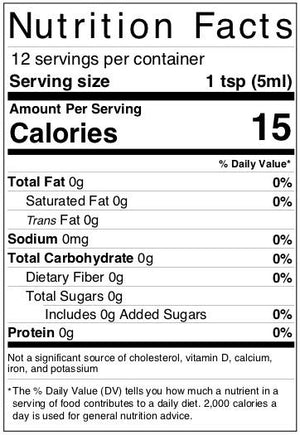 | | |
| --- | --- |
| Product: | Blueberry Extract |
| Flavor Notes: | sweet, slightly tart, fruity |
| Sizes: | 4oz, 1 Gallon |
| Ingredients: | Water, Alcohol, Glycerin, Blueberry Juice Concentrate, and Natural Flavors |
| Certifications: | SQF, Kosher, Vegan, Non-GMO, Gluten Free |
| | |
| --- | --- |
| Uses: | |
| Sweet Ideas:  | muffins, cake, cheesecake, scones, frosting breads |
| Beverage Ideas: | smoothie, lemonade, martini, milkshake, margarita, sparkling water |
The flavor of blueberries is often described as sweet, slightly tart, and fruity with subtle notes of floral and earthy undertones. It has a distinct berry flavor with a hint of acidity, and can be described as refreshing and juicy. Blueberry flavor can be detected in a range of products, including baked goods, juices, smoothies, and candies. The flavor profile of blueberries is also influenced by factors such as ripeness, growing conditions, and processing methods. Overall, blueberry flavor is a delicious and popular choice in the culinary world.
Amazing!
I bought this because I always feel like blueberry baked goods don't have much blueberry flavor throughout, so I made a blueberry crumb cake and added this extract. It added a natural blueberry flavor to the whole cake in between the blueberry fruits, just what I was looking for. Would recommend!
Excellent Quality
I'm on a keto diet and add a few blueberries to something once a week. When I add this extract I get a great punch of blueberry flavor with my blueberry treat. Will buy again.