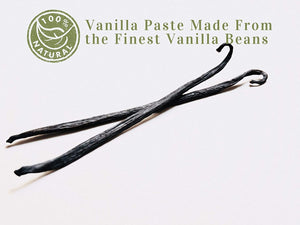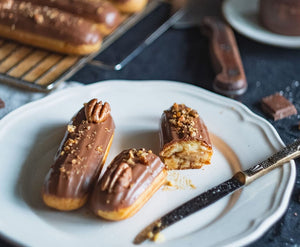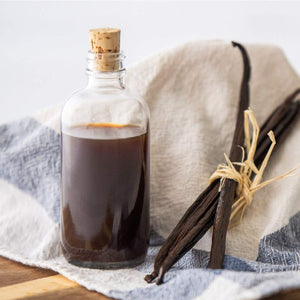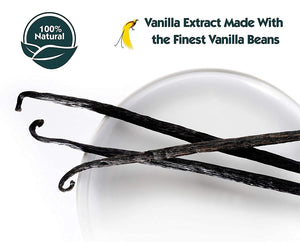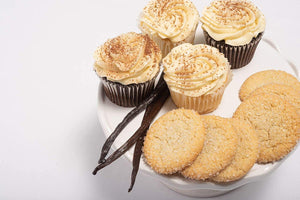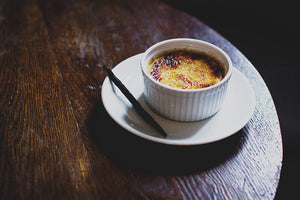 VANILLA EXTRACT – Our proprietary extraction process produces a rich flavored vanilla extract that preserves the 300 flavor compounds derived from vanilla.
VANILLA BEAN PASTE - Premium 100% Pure Vanilla Bean Paste - For Chefs and Homemade Baking and Cooking.
CLEAN LABEL – Made from real vanilla beans, no additives, colorants, fake flavors and contains no added sugars.
ETHICALLY SOURCED – Native Vanilla assists hundreds of micro farmers in Papua New Guinea with fair trade assistance and maintains a commitment to growing practices that are environmentally friendly.
RECIPES – 1 Tbsp. vanilla extract = 1 whole vanilla bean = 1 Tbsp. vanilla bean paste = 1 Tbsp. vanilla powder.
Native Vanilla brings organically farmed, sustainably sourced, top-quality vanilla to your home. A company that is passionate about people, we are proud to provide quality for the customer and equity for the farmer. We're about more than having the best vanilla products around; at Native Vanilla, we partner with farming villages to implement projects that will have an enduring impact on the health and welfare for the whole world.
Combo pack
I wanted to try the vanilla bean paste so I ordered the combo. I live in a high altitude area and occasionally items arrive leaking. I was very happy that another paste was mailed out quickly. Excellent customer service I use the vanilla extract daily in my coffee.