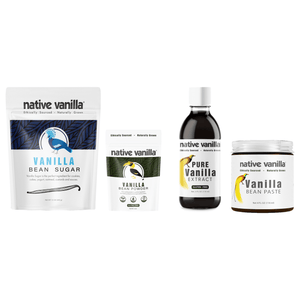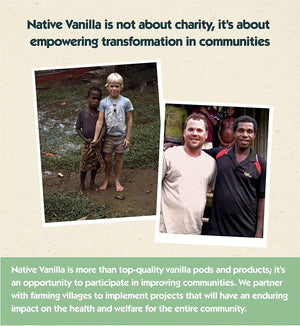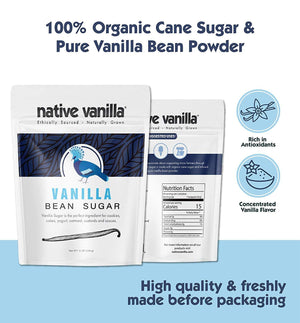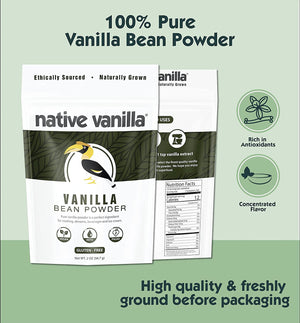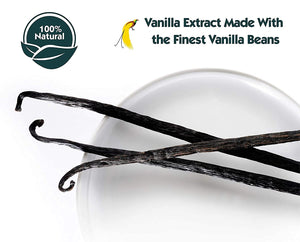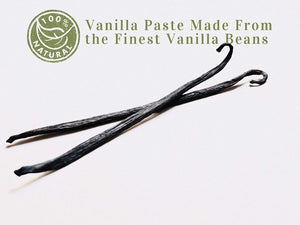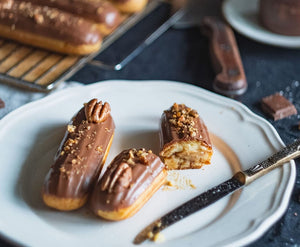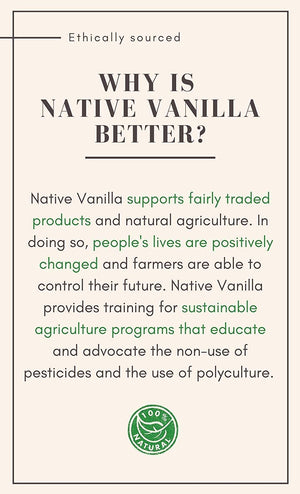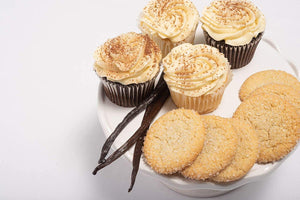 INCLUDES:
1x 4 oz Pure Vanilla Extract
1x 12 oz Vanilla Bean Sugar
1x 4 oz Vanilla Bean Paste
1x 2 oz Vanilla Bean Powder
VANILLA BEAN PASTE - Premium 100% Pure Vanilla Bean Paste - For Chefs and Homemade Baking and Cooking

VANILLA EXTRACT – Our proprietary extraction process produces a rich flavored vanilla extract that preserves the 300 flavor compounds derived from vanilla.
VANILLA BEAN POWDER – This quick alternative to vanilla extract or paste gives you the smooth vanilla flavor you love without the added alcohol and can make any recipe flavorful and delectable.
VANILLA BEAN SUGAR - Made with organic cane sugar and infused with pure vanilla bean powder.
ETHICALLY SOURCED – Native Vanilla assists hundreds of micro farmers in Papua New Guinea with fair trade assistance and maintains a commitment to growing practices that are environmentally friendly.
Native Vanilla brings organically farmed, sustainably sourced, top-quality vanilla to your home. A company that is passionate about people, we are proud to provide quality for the customer and equity for the farmer. We're about more than having the best vanilla products around; at Native Vanilla, we partner with farming villages to implement projects that will have an enduring impact on the health and welfare for the whole world.
Vanilla bean paste and powder
Love It!
My sister and her family love it!
Love this Bakers Kit
The product is excellent quality and this is a nice way to try everything. I think next time I will order a large vanilla extract because it's good in so many things.