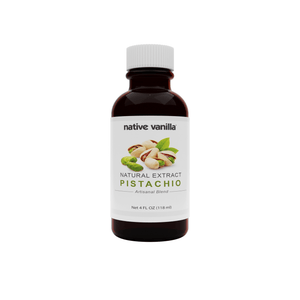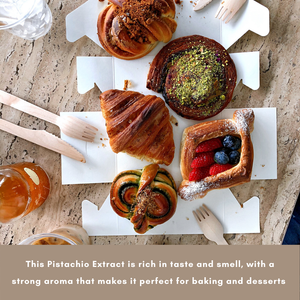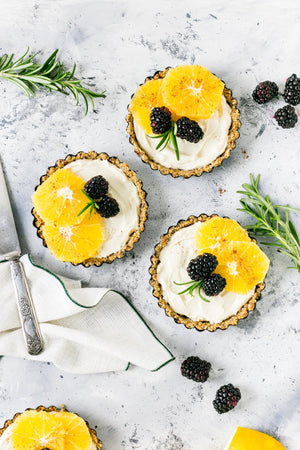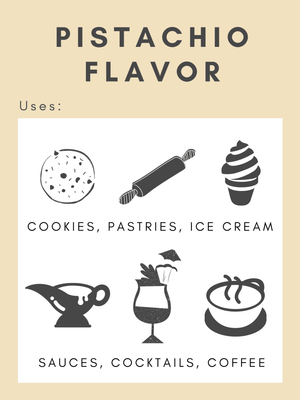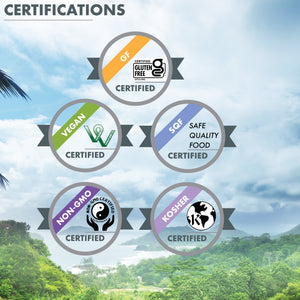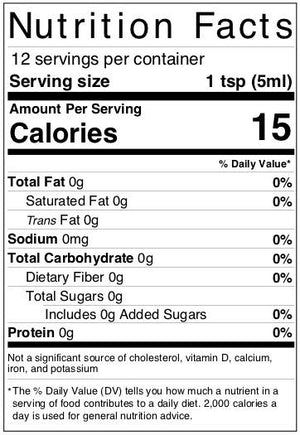 | | |
| --- | --- |
| Product: | Pistachio Extract |
| Flavor Notes: | nutty and slightly sweet flavor, with a hint of earthiness and richness |
| Sizes: | 4oz, 1 Gallon |
| Ingredients: | Alcohol, Water, Natural Flavors, Orange Extract (Alcohol, Water, and Terpeneless Orange Oil) |
| Certifications: | SQF, Kosher, Vegan, Non-GMO, Gluten Free |
| | |
| --- | --- |
| Uses: | |
| Sweet Ideas:  | cake, cookies, macarons, ice cream, cupcakes, biscotti, muffins |
| Beverage Ideas: | milkshake, latte, smoothie, hot chocolate, frappuccino |
Pistachio extract is a concentrated form of the nut's flavor and aroma. It has a distinct nutty and slightly sweet flavor, with a hint of earthiness and richness. The flavor profile of pistachio extract is often described as being creamy and slightly buttery, with a delicate floral note.
The aroma of pistachio extract is also quite distinctive, with a nutty and slightly woody scent. Overall, pistachio extract is a versatile flavoring that can be used in a variety of culinary applications, including baked goods, ice creams, and savory dishes.
Wow!
I had been searching for pistachio flavored ingredients; this was a wonderful find! Used for a sweet bread/muffiin mix, loved it!
A Delightful Suprise
This was a delightful little surprise to add to my baking extracts. Pistachio snowball cookies with a little boost to their flavor because of this extract? Yes please! Delicious.
Good stuff
Worked great in my recipes. Good price too.
Pistachio Extract
I used the pistachio flavoring to make pistachio ice cream today and it was excellent. Great product!
Natural Pistachio Extract