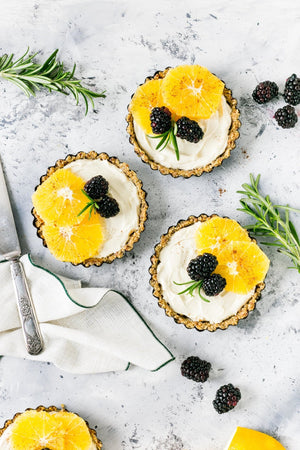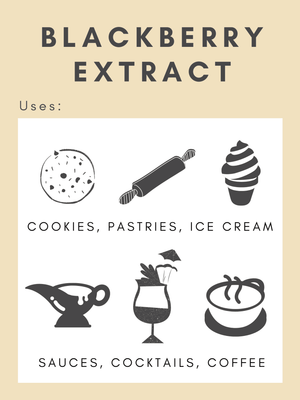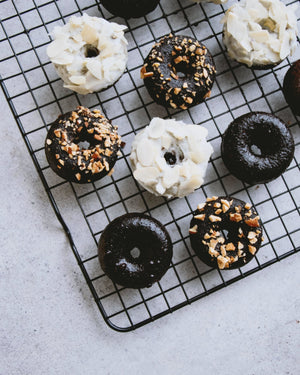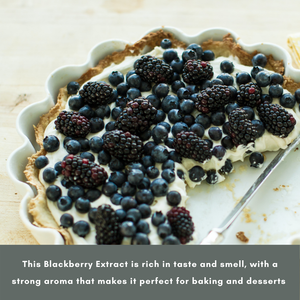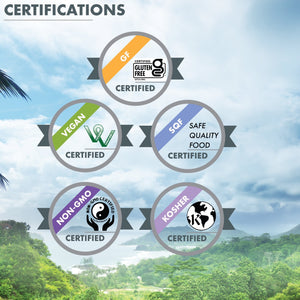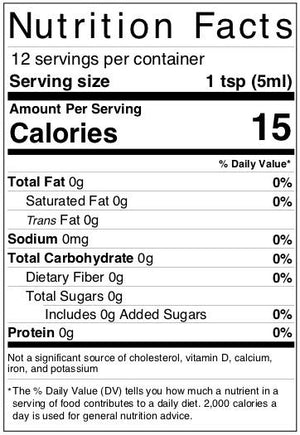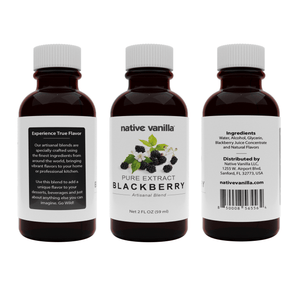 | | |
| --- | --- |
| Product: | Blackberry Extract |
| Flavor Notes: | sweet, slightly tart, tangy |
| Sizes: | 4oz, 1 Gallon |
| Ingredients: | Water, Alcohol, Glycerin, Blackberry Juice Concentrate, and Natural Flavors |
| Certifications: | SQF, Kosher, Vegan, Non-GMO, Gluten Free |
| | |
| --- | --- |
| Uses: | |
| Sweet Ideas:  | cupcakes, cheesecake, smoothie, tarts, ice cream |
| Beverage Ideas: | margarita, lemondae, mojito, ice tea, smoothies |
Blackberry is a type of fruit that is known for its sweet and slightly tart flavor. The taste of blackberry is often described as complex, with a combination of sweetness and tanginess. The flavor can be slightly earthy and floral, with hints of raspberry and a subtle bitterness.
The texture of blackberries is also noteworthy, as they are known for their juicy, plump, and slightly crunchy texture. When eaten fresh, blackberries can have a refreshing and satisfying mouthfeel.
Overall, blackberries are a delicious and unique fruit that offer a range of flavors and textures. Their flavor profile can vary depending on their ripeness and growing conditions, but they are generally considered a sweet and tangy berry with a slightly earthy and floral taste.
Fresh smelling vanilla
awesome smell right out of the box. can't wait to try my new purchase.
Unleash Your Culinary Creativity with This Bold Extract Flavor
Bold blackberry flavor with a hint of tartness