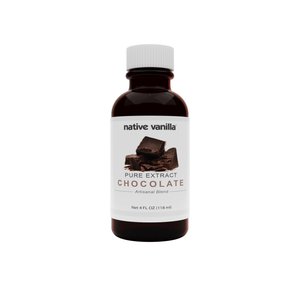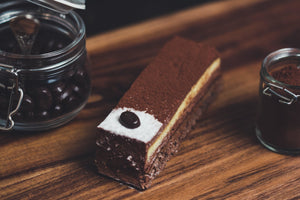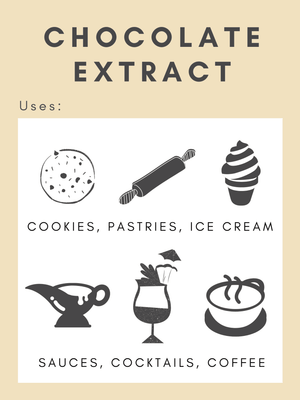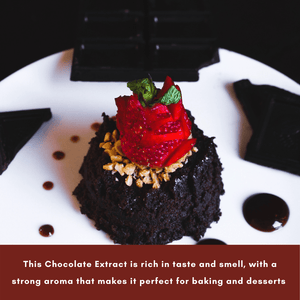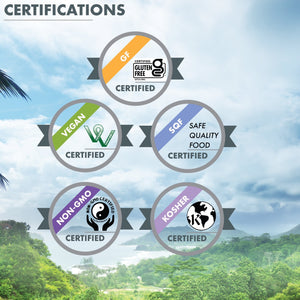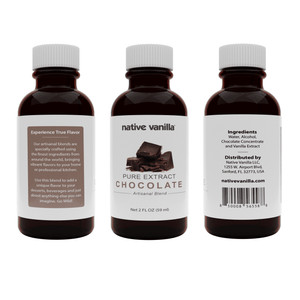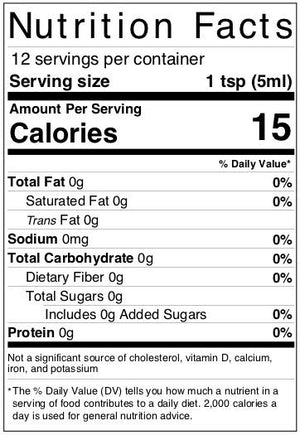 | | |
| --- | --- |
| Product: | Chocolate Extract |
| Flavor Notes: | bitter-sweet chocolate aroma and taste. |
| Sizes: | 4oz, 1 Gallon |
| Ingredients: | Water, Alcohol, Chocolate Concentrate, Vanilla Extract |
| Certifications: | SQF, Kosher, Vegan, Non-GMO, Gluten Free |
| | |
| --- | --- |
| Uses: | |
| Sweet Ideas:  | cake, cookies, brownies, frosting, pudding, muffins, hot chocolate |
| Beverage Ideas: | hot chocolate, chocolate milk, smoothie, coffee, martini, protien shake, soda, chai latte |
Chocolate extract is a concentrated flavoring made from cocoa beans. It is typically used to add the rich and intense taste of chocolate to various food and beverage products.
The extract is dark brown in color, and has a strong, bitter-sweet chocolate aroma and taste. It is commonly used in baking recipes, such as cakes, cookies, and brownies, as well as in desserts, such as ice cream and pudding.
Amazing Fragrance
The fragrance & flavor factors are amazing; glad to know a purchase is helping out the actual farmer growing it!
Love it.
I love adding it to anything chocolate, it just round out the taste.
Flavors
Purchased Amaretto and Chocolate. Disliked smell and taste of both. Too alcohol tasting not natural. Prefer other hi priced good quality flavors. Was a big waste of money. Not only did I pour rest down drain of each but ruined my desserts too.
Really good!
Very yummy extract, this is my second order!
Awesome
Really well done extract, these guys know how to do it and it's a good value on top!!