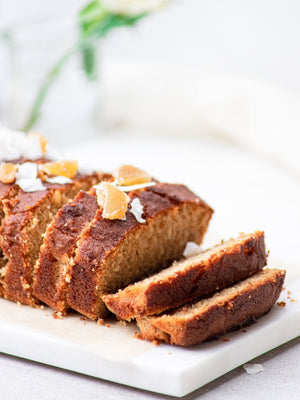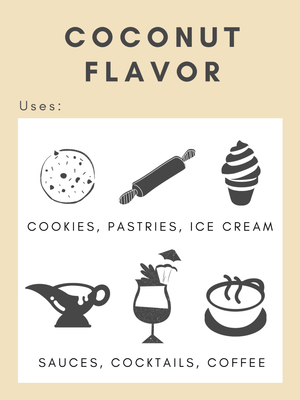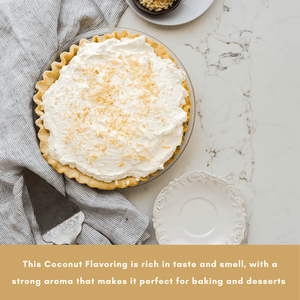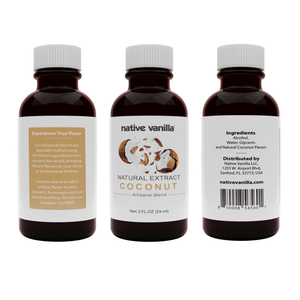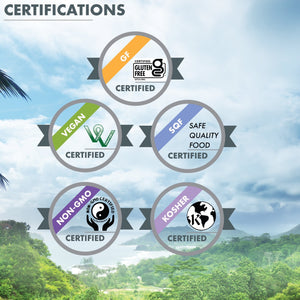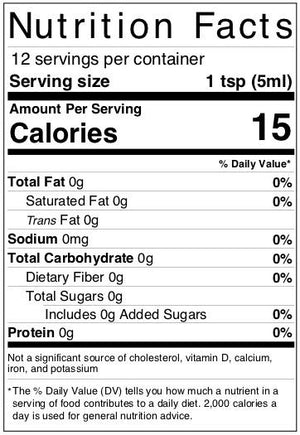 Product:
Coconut Extract
Flavor Notes:
strong, sweet, and nutty flavor that is distinctively tropical

 

Sizes:
4oz, 1 Gallon
Ingredients:
Alcohol, Water, Glycerin, and Natural Flavor
Certifications:
SQF, Kosher, Vegan, Non-GMO, Gluten Free
| | |
| --- | --- |
| Uses: | |
| Sweet Ideas:  | macaroons, cake, cream pie, cookies, frosting, cupcakes, muffins, brownies |
| Beverage Ideas: | smoothie, margarita, iced coffee, hot chocolate |
Coconut extract is typically used as a flavoring agent in cooking, baking, and beverage production. Coconut extract has a strong, sweet, and nutty flavor that is distinctively tropical and can add depth and complexity to a variety of dishes.
Coconut extract is commonly used in recipes for desserts, such as cakes, cookies, and ice cream, as well as in savory dishes like curries and stews. It can also be added to smoothies, cocktails, and other beverages to give them a tropical twist. Coconut extract can be used in conjunction with other flavorings such as vanilla or chocolate to create a unique and delicious taste.
Cookie for Coconut
Lovely aroma, natural flavor, and a quality product.
Excellent Quality
The coconut flavor is truly amazing and one of my favorites. I use it in my keto fat bombs with coconut oil. Yum!
Coconut is amazing
I'm in love with all the different extracts Native Vanilla offers. BUT I must say the coconut is my favorite flavor. I keep an extra bottle on hand at all times