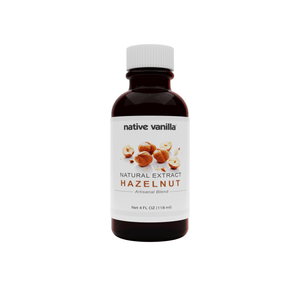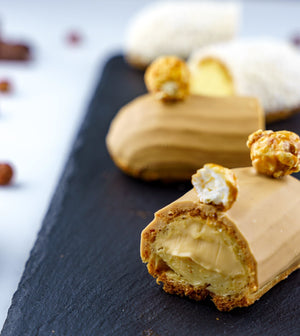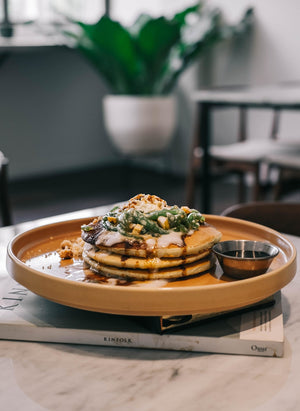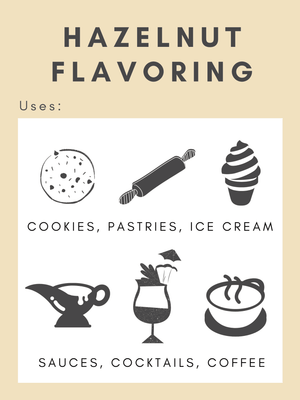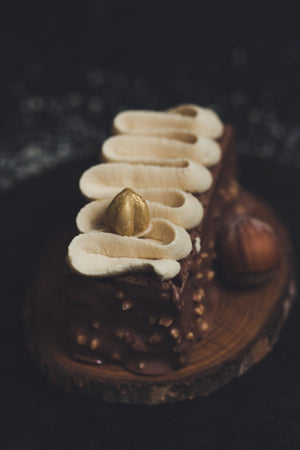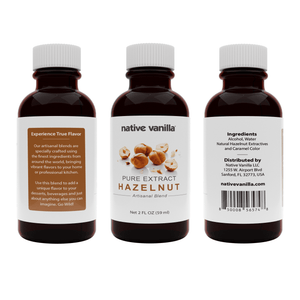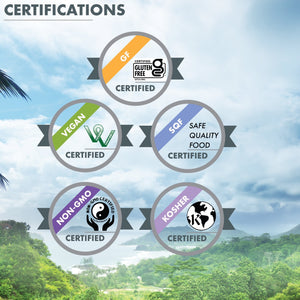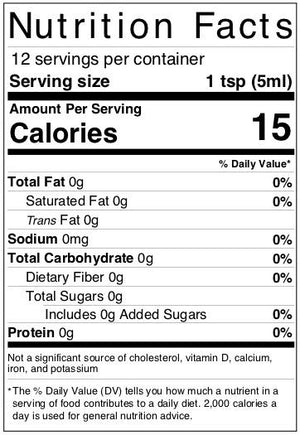 | | |
| --- | --- |
| Product: | Hazelnut Extract |
| Flavor Notes: | nuttiness, sweetness, and a slight bitterness. |
| Sizes: | 4oz, 1 Gallon |
| Ingredients: | Alcohol, Water, Natural Hazelnut Extractives and Caramel Color |
| Certifications: | SQF, Kosher, Vegan, Non-GMO, Gluten Free |
| | |
| --- | --- |
| Uses: | |
| Sweet Ideas:  | macarons, brownies, cookies, cake, muffins, biscotti, frosting, coffee cake |
| Beverage Ideas: | latte, hot chocolate, iced coffee, smoothie, milkshake, martini, frappuccino, chai tea |
Hazelnut flavor extract is a concentrated liquid that captures the essence of hazelnuts. It is commonly used in baking, cooking, and beverage production to add a rich and nutty flavor to a variety of dishes. Hazelnut extract is typically made by infusing roasted hazelnuts in alcohol, and then straining out the solids.
The flavor of hazelnut extract is characterized by its nuttiness, sweetness, and a slight bitterness. It has a distinct aroma that is reminiscent of roasted nuts, and a flavor that is both rich and buttery. Hazelnut extract is often used in conjunction with other flavors, such as chocolate or coffee, to create complex and delicious desserts and beverages.
I'm amazed how fast it arrived, and I'm so glad to have it every morning with my coffee !
So Flavorful
I tried another brand first but it was more alcohol tasting. This one actually tastes like hazelnut and I love the darker color. I'm ordering more today. I'm making my own hazelnut creamer from scratch now since the "real cream" one I used to buy is usually out of stock. Besides, it's cheaper to make my own.
Best Hazelnut extract!
The flavor of this hazelnut is the best! It's like no other!
Hazelnut
Love love this!!! It's sooooo flavorful!!!
Sad
Hi there , I received my pkg and was sick as it had leaked out and I lost at least a third of the hazelnut, the other leaked but only a little! I love the product though!