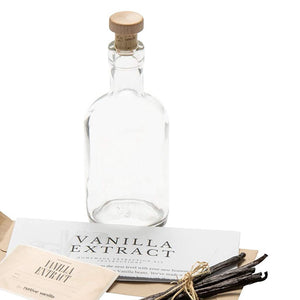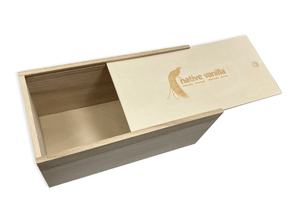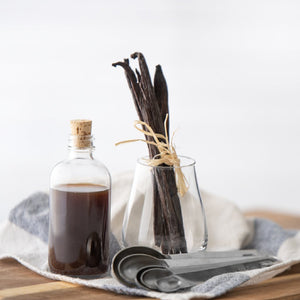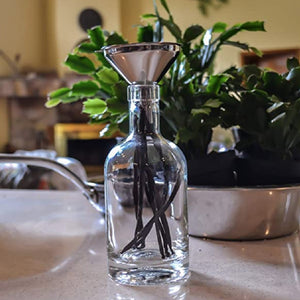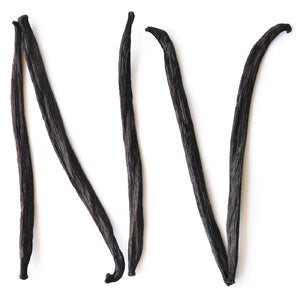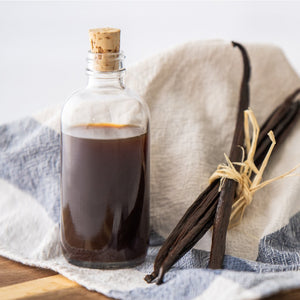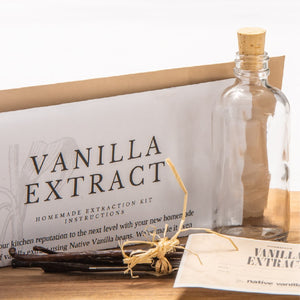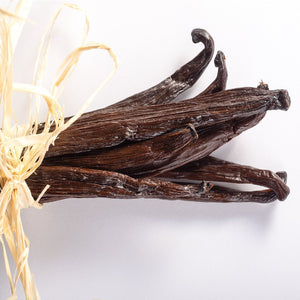 Easy to use vanilla extract kit that comes with 10 premium Tahitian extract vanilla beans with an imported glass bottle from Italy. Easy to make homemade extract, just split the beans lengthwise and fill the bottle with your alcohol of choice, we recommend vodka. Seal tightly and store in a cool, dark place for 4-6 months. Use as called for in baking recipes.
Contains 10 Extract Vanilla Beans
Exquisite 375 ml clear glass bottle imported from Italy.
Bottle sealed with round wooden cork stopper.
Includes artistic custom label that you can write your name and bottled date on.
Comes with recipe and instructions.
Ingredients: Whole Cured Vanilla Beans
Impressive Gift for anyone who enjoys baking. Note: Alcohol not included.
Vanilla Extract Kit
Absolutely love this kit, great packaging, fun lil' craft, enjoy watching it age and the vanilla it makes. Have it on auto delivery so I can always have one aging while one in use. Also love to give it as a gift- gave to my mom, sisters and colleagues.....they all loved it.
Thank you
beautiful packaging and materials. quality ingredients. easy to follow instructions.
Fantastic beans and products
I bought a kit a second time to give as a gift to my niece, then I bought just the beans, 1 for me 1, to make for my aunt. Everyone was very happy.