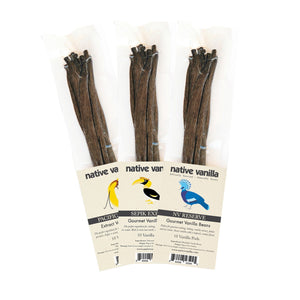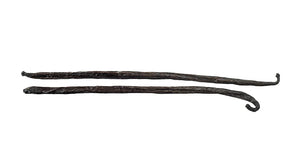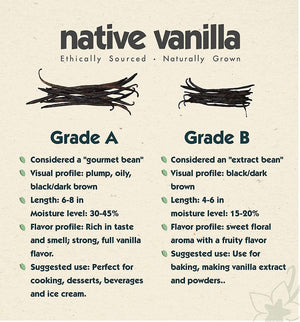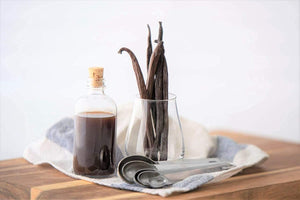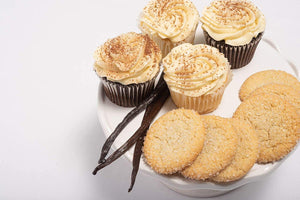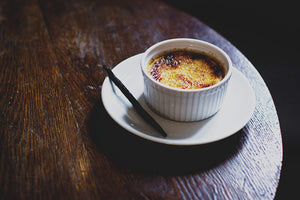 SAMPLER VARIETY PACK – Includes 10 extract grade Tahitian vanilla beans, 10 gourmet Tahitian vanilla beans, and 10 gourmet bourbon vanilla beans.
SMOOTH TASTE – These beans add a smooth rich background taste, and can be used to balance sauces for shellfish, chicken, and veal, or soften dairy flavors in desserts.
EASY TO STORE – Store the beans in a tightly sealed airtight container, ideally a glass jar. Keep away from heat, and do not refrigerate.
ETHICALLY SOURCED – Native Vanilla assists hundreds of micro farmers in Papua New Guinea with fair trade assistance and maintains a commitment to growing practices that are environmentally friendly.
Native Vanilla brings organically farmed, sustainably sourced, top-quality vanilla to your home. A company that is passionate about people, we are proud to provide quality for the customer and equity for the farmer. We're about more than having the best vanilla products around; at Native Vanilla, we partner with farming villages to implement projects that will have an enduring impact on the health and welfare for the whole world.
Sampler pack
The soft velvety texture and aroma are incredible. I made creme brûlée and it was stunningly delectable using the PNG bean. I am awaiting the fermentation of my first batch of vanilla extract (another month to wait at minimum) and will try baking with my newly made vanilla paste this weekend. I can't wait! My only complaint so far as that one of the bean sampler bags is the same as the PNG bean I ordered. I admit I would have ordered another type of bean to try if I had known that (the sampler bag used a different name and verbiage and thus I did not realize they were the same bean). That said, I am not disappointed in that bean and I absolutely will use them all!
Vanilla beans
Fast service great company can't wait to get to use them
Great beans
I bought beans for Christmas gifts for others, now these are for me to make my vanilla extract. Can't wait to start!