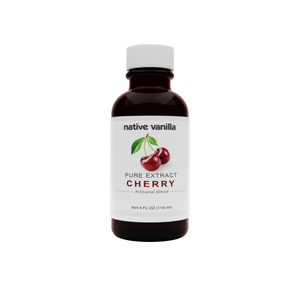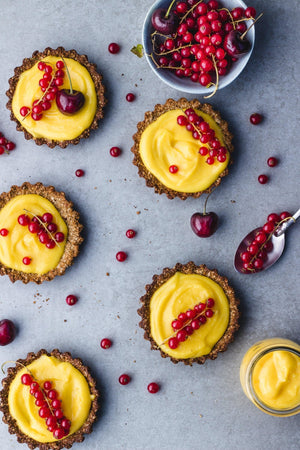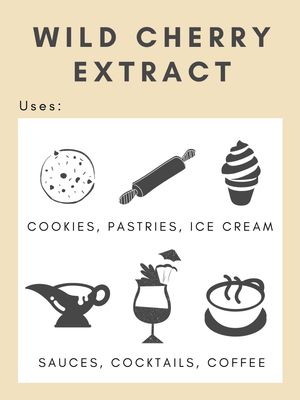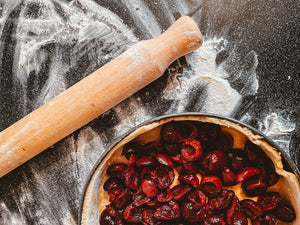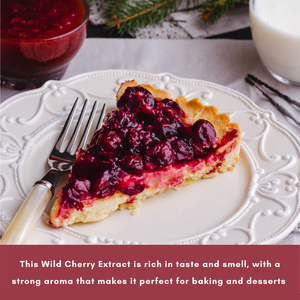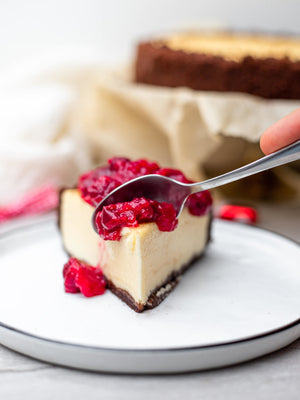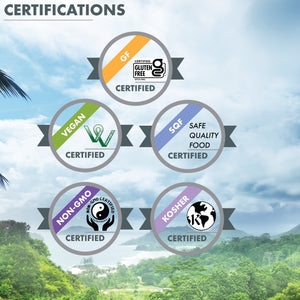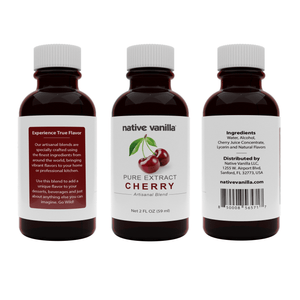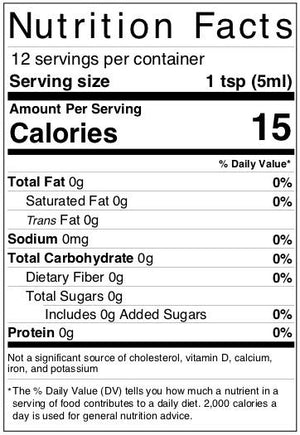 Product:
Cherry Extract
Flavor Notes:
sweet, fruity, and slightly tart.

 

Sizes:
4oz, 1 Gallon
Ingredients:
Water, Alcohol, Cherry Juice Concentrate, glycerin and Natural Flavors
Certifications:
SQF, Kosher, Vegan, Non-GMO, Gluten Free
| | |
| --- | --- |
| Uses: | |
| Sweet Ideas:  | muffins, cheesecake, cookies, scones, brownies, bread pudding |
| Beverage Ideas: | cherry limeade, smoothie, cherry cola, spritzer, sangria, margarita, cherry hot chocolate |
Cherry flavor is generally described as sweet, fruity, and slightly tart. The taste is reminiscent of ripe cherries, with a juicy, refreshing quality. There may also be subtle notes of almond or vanilla, as these flavors are often paired with cherry in desserts and other food products. The aroma of cherry flavor is also fruity and sweet, with a distinct floral quality. Overall, cherry flavor is a popular and well-loved taste, often used in candies, baked goods, and beverages.
Cherry
It just doesn't taste like I though it would. Sorry
Adds good flavor to sugar-free, caffeine-free coke and other carbonated water drinks
Tasted this cherry extract along with the McCormick's flavor. Of course, there was no comparison. The Native Vanilla cherry extract actually does have a very concentrated cherry taste, whereas the McCormick's has somewhat of a cherry smell but no discernable cherry taste. The taste of another cherry extract I bought over the Internet (at about half the price of the Native Vanilla extract) was comparable to that of the Native Vanilla. However, I do like the taste of my soft drinks with the Native Vanilla extract more than the taste with the other brand added.
Excellent
Cherry Extract is a great product for many uses. Taste is wonderful.