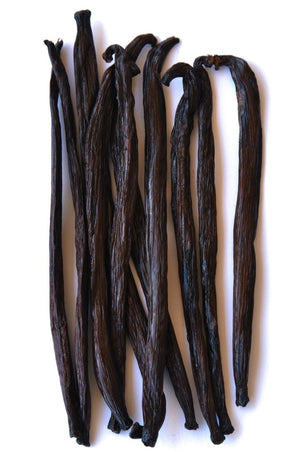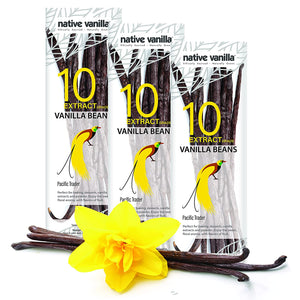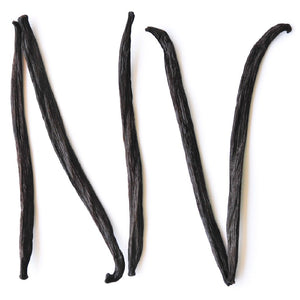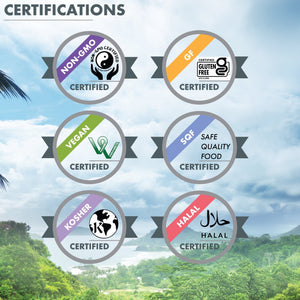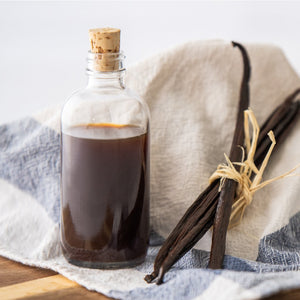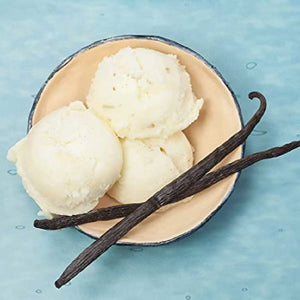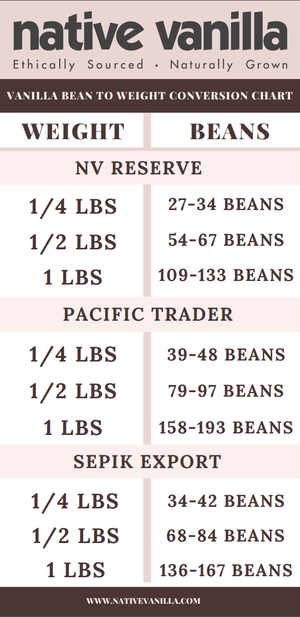 | | |
| --- | --- |
| Bean Origin: | Papua New Guinea |
| Region: | East Sepik |
| Rarity Index: | Ultra Rare |
| Bean Grade: | Extract - Grade B |
| Moisture Content: | 20-25% |
| Bean Size: | 4-6 inches | 10-15cm |
| Bean Family: | Vanilla Tahitensis |
| Certifications: | Vegan, Gluten Free, Halal, Non-GMO ,Kosher |
| | |
| --- | --- |
| Bean Flavor Profile | |
| Tasting Notes: | rich, sweet, and creamy flavor, with notes of caramel and a floral aroma. |
| Extract Taste: | bold vanilla, subtle hints of caramel. |
| Recommended Extract Spirit: | Vodka, Rums, Bourbons, Brandy |
| | |
| --- | --- |
| Uses: | Extract Making, Baking, Cooking, Breweries, Cocktails |
| Pairing: | Works well with apples, fish, ice cream, melon, milk, peaches, pears and strawberries. |
Description:
Native Vanilla beans bring a tantalizingly delicious flavor and aroma to any recipe. Our Tahitian Vanilla Beans are hand selected from the finest curing processes by our micro-farmer cooperative in PNG's East Sepik province and are certified Grade B, premium quality vanilla beans. Grade B vanilla beans are shorter with a lower moisture content of 20-25% and are perfect for making vanilla extract.
Store the fresh vanilla beans in a tightly sealed airtight container, preferably a glass jar. Keep them away from heat and in a dark place such as a pantry or dark cabinet. Do not refrigerate the beans because this can cause them to mold.
We hope you get as much satisfaction from these vanilla beans in your recipes as we do in bringing them to you. Native Vanilla is about a lot more than beans. We are a company that is passionate about helping people. We strive to improve communities in Papua New Guinea by providing training and resources to micro-farmers. Then they can raise the yield and quality of their crop thereby improving their financial security. Native Vanilla is focused on, assisting around 400 micro-farmers, with plans to double that number within a year. When you purchase Native Vanilla products remember this; you're not only getting the world's finest vanilla; you're also doing a world of good. 
How to Make Vanilla Extract
For more information, check out our more detailed homemade extract guide
here: https://nativevanilla.com/blogs/recipes/how-to-make-vanilla-extract

Vanilla Extract Calculator
Calculate how much vanilla you need to make your extract.
https://nativevanilla.com/blogs/recipes/vanilla-extract-calculator
Look great
This is the 1st time ordering vanilla beans. They look great in the package, I have yet have had the time to make my vanilla.
Tahitian Vanilla Beans - Grade B
The beans smelled amazing when they arrived.I instantly knew what the package was. Making my own vanilla extract. It's going to be amazing!
excellent quality
This is my first attempt to make vanilla extract. I was very pleased with the quality of your beans. Thank you.