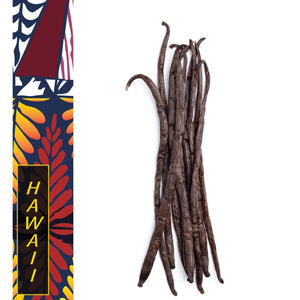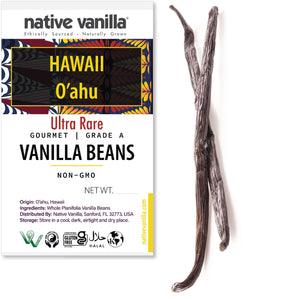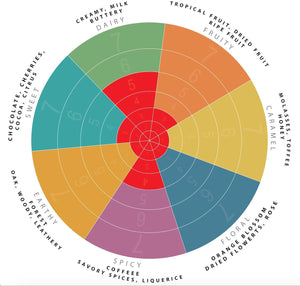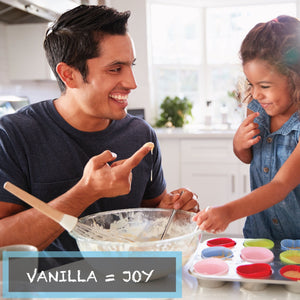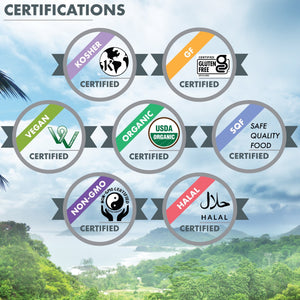 | | |
| --- | --- |
| Bean Origin: | Hawaii |
| Region: | O'ahu |
| Rarity Index: | Ultra Rare |
| Bean Grade: | Gourmet - Grade A |
| Moisture Content: | 28-35% |
| Bean Size: | 5-7 inches | 13-18cm |
| Bean Family: | Vanilla Planifolia |
| Certifications: | Vegan, Gluten Free, Halal, Non-GMO ,Kosher |
| | |
| --- | --- |
| Bean Flavor Profile | |
| Tasting Notes: | hints of honey and chocolate. |
| Extract Taste: | sweet, floral, hints of cocoa |
| Recommended Extract Spirit: | Vodka, Rums, Bourbons, Brandy |
| | |
| --- | --- |
| Uses: | Extract Making, Baking, Cooking, Breweries, Cocktails |
| Pairing: | Ice cream, pastries, dark chocolates, hot chocolate, milkshakes, smoothies. |
Aloha! Welcome to O'ahu!
If you are a history buff or a big wave surfer, you will definitely want to visit O'ahu, the third-largest Hawaiian island. It's the home of the USS Arizona Memorial, located in Pearl Harbor, and the birthplace of modern surfing with 30 foot monster waves! O'ahu is a beautiful and unique destination known for its stunning beaches, lush rainforests, and vibrant culture.
But did you know that O'ahu is one of the few places in the United States where vanilla is commercially grown?
History of Vanilla Cultivation in O'ahu
The Planifolia vanilla bean industry in O'ahu, Hawaii, is a relatively new industry that has been gaining momentum over the past few years. The cultivation of vanilla in Hawaii began in the late 1800s when a French immigrant named Charles Eugene Gaudron began growing the plant on his estate in Hilo. However, the industry did not take off until the 1970s, when a local farmer named Jim Reddekopp began experimenting with the cultivation of the Planifolia variety of vanilla bean. He successfully harvested his first crop in 1985.
O'ahu's warm and humid climate, combined with its fertile volcanic soil, provides ideal growing conditions for the vanilla orchids. The high cost of labor, vanilla's susceptibility to disease and pests as well as the competition from other vanilla-producing regions are challenges that O'ahu face. But despite these obstacles, the vanilla farming industry on O'ahu continues to grow, with more and more farmers turning to vanilla as a viable crop.
The Exquisite Planifolia Bean from O'ahu
The Planifolia vanilla beans grown in O'ahu are long and slender, with a dark brown color and slightly oily sheen. The beans typically measure over 15 cm in length. These vanilla beans are known for their high moisture content of between 30% and 35%.
Divine Aromas and Flavoring
When it comes to aroma and flavor, Planifolia vanilla beans grown in O'ahu are highly sought after for their unique qualities. They have a sweet, floral aroma with notes of caramel and a subtle hint of spice. In terms of flavor, they are described as bold and sweet vanilla with honey notes, a hint of chocolate and a smooth and velvety texture. This sweet aroma is typical of vanilla, but it is the smells and tastes of tropical mango that bring this vanilla to life.
Local favorite dishes in O'ahu that use vanilla beans include desserts such as ice cream, custards, and cakes. One popular local dessert is haupia, a coconut-based pudding that is often flavored with vanilla. Another popular dish is malasadas, a Portuguese-style fried doughnut that is often filled with vanilla custard. Vanilla beans are also used in savory dishes such as kalua pork, a traditional Hawaiian dish that involves slow-roasting a whole pig in an underground oven. The pork is often seasoned with a combination of salt, sugar, and spices, including vanilla, which adds a subtle sweetness and depth of flavor to the dish.
The Vanilla Bean Rarity Index > Ultra Rare
The Vanilla Bean Rare Index classifies beans according to their rarity based on location, farmer and vanilla bean type. These Planifolia Vanilla Beans from O'ahu are grown by farmers in remote regions and are in limited supply. Hence they are categorized as Ultra Rare on the Vanilla Bean Rare Index.
Storage of Vanilla Beans
Vanilla beans should be stored in a cool, dark place in an airtight container, separate from other spices. They should be kept away from heat, moisture, light, or air.
Over time, vanilla will generally lose moisture as it evolves. If you follow the above advice, you will be sure to be able to keep your vanilla beans at their aromatic best for 12 to 18 months, so that your vanilla is still soft when you come to use it.
In conclusion, the Planifolia vanilla bean industry in O'ahu is a small but growing industry that has gained recognition for producing high-quality vanilla beans with a unique tropical flavor and aroma profile.
How to Make Vanilla Extract
For more information, check out our more detailed homemade extract guide
here: https://nativevanilla.com/blogs/recipes/how-to-make-vanilla-extract

Vanilla Extract Calculator
Calculate how much vanilla you need to make your extract.
https://nativevanilla.com/blogs/recipes/vanilla-extract-calculator