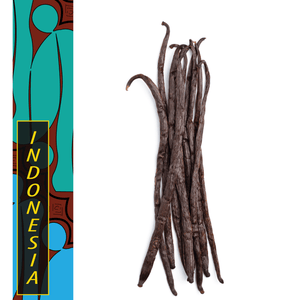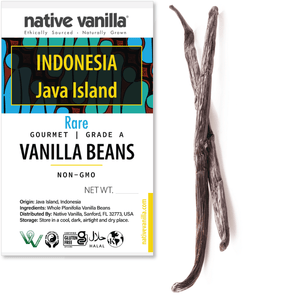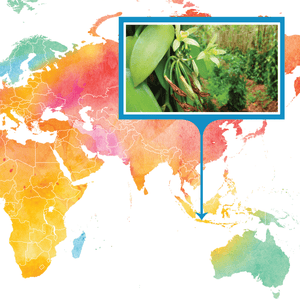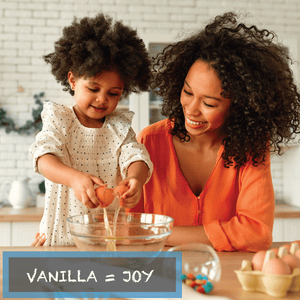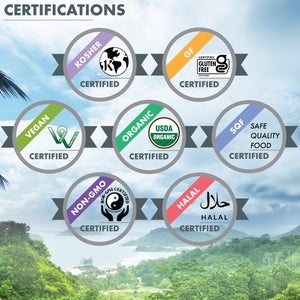 | | |
| --- | --- |
| Bean Origin: | Indonesia |
| Region: | Java Island |
| Rarity Index: | Rare |
| Bean Grade: | Gourmet - Grade A |
| Moisture Content: | 28-35% |
| Bean Size: | 5-7 inches | 13-18cm |
| Bean Family: | Vanilla Planifolia |
| Certifications: | Vegan, Gluten Free, Halal, Non-GMO ,Kosher |
| | |
| --- | --- |
| Bean Flavor Profile | |
| Tasting Notes: | warm and spicy with notes of smoke, mace and black licorice. |
| Extract Taste: | warm, spicy, fruity |
| Recommended Extract Spirit: | Vodka, Rums, Bourbons, Brandy |
| | |
| --- | --- |
| Uses: | Extract Making, Baking, Cooking, Breweries, Cocktails |
| Pairing: | Great for baking, custards, puddings, ice cream, and making vanilla extract |
Welcome to Java Island in Indonesia
Did you know that Java Island is the world's most densely populated island! It is home to 152 million people and has several megacities including Jakarta, Surabaya and Bandung. The island has over 100 active volcanoes, several UNESCO World Heritage sites, including two 9th century temples and a renowned rich and diverse cultural heritage.
But did you also know that Java is one of the largest producers of vanilla beans in the world.
History of Vanilla Cultivation in Java Island
The vanilla industry in Java dates back to the early 19th century when the Dutch introduced vanilla cultivation to the island. The island's warm, humid climate provides ideal conditions for growing vanilla vines, which require a consistent temperature and humidity level to thrive. Additionally, Java's volcanic soil is rich in nutrients, which helps the vanilla plants grow healthy and strong. Despite disease outbreaks, economic instability, and competition from other vanilla-producing countries,  Java's vanilla industry has managed to persevere and remains an important part of the island's economy today.
The Exquisite Planifolia Bean from Java Island
The appearance of Planifolia Vanilla beans grown in Java is characterized by long, thin pods that are dark brown in color. The pods are filled with small, black seeds that are highly fragrant and have a sweet, floral aroma. This vanilla bean is know
Divine Aromas and Flavoring

The differing soil conditions across Indonesia result in an equally diverse vanilla offering. Hence an Indonesian vanilla bean grown in one region is quite different from an Indonesian vanilla bean grown in another region.
The aroma and flavor of Java's Planifolia Vanilla beans are highly prized by chefs and food enthusiasts around the world. The beans are known for their sweet, creamy flavor, with notes of caramel and a floral aroma that can be described as reminiscent of honey or jasmine. This unique flavor profile makes Java's vanilla beans particularly well-suited for use in desserts and sweet dishes, but they can also be used to add depth and complexity to savory dishes such as marinades or sauces.
One of the most popular sweet dishes is es cendol, a refreshing dessert made from coconut milk, pandan-flavored rice flour jelly, and sweetened with palm sugar and vanilla syrup. Vanilla is also a popular ingredient in traditional Javanese cakes and cookies, such as lapis legit (layer cake) and kue putri salju (snow white cake).
The Vanilla Bean Rarity Index > Ultra Rare
The Vanilla Bean Rare Index classifies beans according to their rarity based on location, farmer and vanilla bean type. These Planifolia Vanilla Beans from Java in Indonesia are grown by farmers in semi-remote regions but are more readily available than other vanilla grown elsewhere. Hence they are categorized as Rare on the Vanilla Bean Rare Index.
Storage of Vanilla Beans
Vanilla beans should be stored in a cool, dark place in an airtight container, separate from other spices. They should be kept away from heat, moisture, light, or air.
Over time, vanilla will generally lose moisture as it evolves. If you follow the above advice, you will be sure to be able to keep your vanilla beans at their aromatic best for 12 to 18 months, so that your vanilla is still soft when you come to use it.
In conclusion, the farming of the Planifolia vanilla bean in Java is well known around the world for producing high quality vanilla with exceptional gourmet taste.
How to Make Vanilla Extract
For more information, check out our more detailed homemade extract guide
here: https://nativevanilla.com/blogs/recipes/how-to-make-vanilla-extract

Vanilla Extract Calculator
Calculate how much vanilla you need to make your extract.
https://nativevanilla.com/blogs/recipes/vanilla-extract-calculator
Nice beans
These pods are much bigger and have more moisture than another not rated Grade A. I'm thinking I made a mistake with the lessor grade bean and do wonder if my Extract won't be so good?
Working great
I bought these to make homemade vanilla extract and it worked/is working great!
Awesome Beans!
I use them to make canele custards and let me tell you - the flavor is so incomparably delightful!
Very Fresh
This is my first time making vanilla extract. These beans smell so good, were plump and fresh.
Nice product!
I bought this to make vanilla demerara syrup for old fashioned but also used it to make vanilla pastry cream, great quality and packaged well