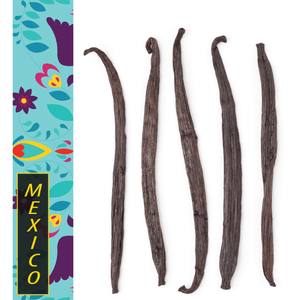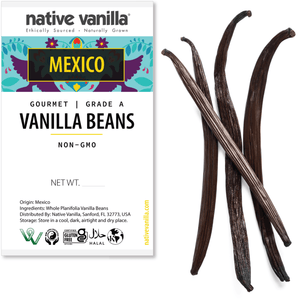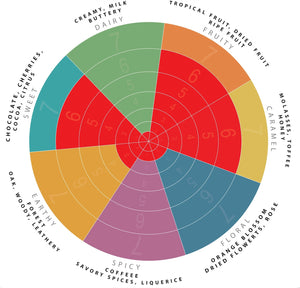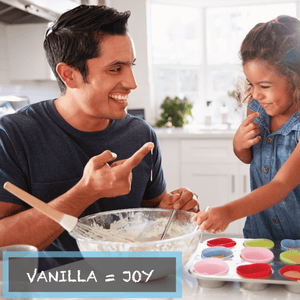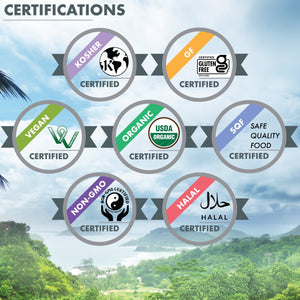 | | |
| --- | --- |
| Bean Origin: | Mexico |
| Region: | Veracruz |
| Rarity Index: | Ultra Rare |
| Bean Grade: | Gourmet - Grade A |
| Moisture Content: | 28-35% |
| Bean Size: | 5-7 inches | 13-18cm |
| Bean Family: | Vanilla Planifolia |
| Certifications: | Vegan, Gluten Free, Halal, Non-GMO ,Kosher |
| | |
| --- | --- |
| Bean Flavor Profile | |
| Tasting Notes: | deep, creamy, spicy, woody fragrance |
| Extract Taste: | creamy, spicy-sweet character |
| Recommended Extract Spirit: | Vodka, Rums, Bourbons, Brandy |
| | |
| --- | --- |
| Uses: | Extract Making, Baking, Cooking, Breweries, Cocktails |
| Pairing: | Homemade ice cream, custard, and chocolate as well as citrus fruits, barbeque sauces, and salsa. |
Welcome to Mexico
Mexico is a unique and fascinating country with ancient civilizations including the Aztecs and  Mayans and home to 35 UNESCO World Heritage Sites. It offers a bold and diverse cuisine, vibrant art and culture and some of the most beautiful beaches and landscapes in the world. And what is more, they grow Planifolia vanilla beans famed for their fabulous flavor!
Black Flower of the Aztecs
Vanilla, a plant native to Mexico, has a rich history dating back to the Aztec Empire. It was used in various forms for medicinal, culinary, and ceremonial purposes, and became known as the "black flower of the Aztecs." The Spanish Conquistadors introduced vanilla to Europe, where it quickly became popular as a flavoring agent in desserts and beverages.
Planifolia Vanilla, also known as Bourbon Vanilla, is the most common variety of vanilla found in Mexico. It is cultivated in the states of Veracruz and Puebla, where the warm, humid climate provides ideal growing conditions for the vine. The volcanic soil in Veracruz, the traditional complex curing process that involves blanching, sweating and drying as well as the location of Veracruz approximately 820 feet above sea level, are critical factors in the unique flavor of Planifolia Vanilla Beans from Veracruz, Mexico.
The Fabulous Veracruz Planifolia Bean
Planifolia Vanilla Beans are long and slender, with a glossy, dark brown exterior. They range in size from 12-14cm in length, with an average diameter of 5 millimeters. The moisture content of the beans is critical, and they must be carefully monitored during the curing process to ensure that they reach the ideal level of 32 to 35 percent.
There are several grades of Planifolia Vanilla Beans available for sale, ranging from Grade A to Grade C. Grade A beans are the highest quality, with a plump, moist appearance and a strong, sweet aroma.
Divine Aromas and Flavoring
The flavor and aroma profile of Planifolia Vanilla Beans is complex and nuanced, with notes of caramel, chocolate, and floral undertones. The flavor is delicate yet intense, with a creamy, velvety texture that adds depth and richness to desserts and beverages.
Mexican cuisine has a long history of using vanilla in a variety of dishes, from traditional flan to modern fusion desserts. Some of the most popular dishes using Planifolia Vanilla Beans in Mexico include Mexican Vanilla Bean Ice Cream, Tres Leches Cake, and Horchata, a refreshing rice and cinnamon drink.
The Vanilla Bean Rarity Index > Rare
The Vanilla Bean Rare Index classifies beans according to their rarity based on location, farmer and vanilla bean type. These Planifolia Vanilla Beans from Veracruz in Mexico are more readily available than other varieties grown in semi remote regions. Hence they are categorized as Rare.
Storage of Vanilla Beans
Vanilla beans should be stored in a cool, dark place in an airtight container, separate from other spices. They should be kept away from heat, moisture, light, or air.
Over time, vanilla will generally lose moisture as it evolves. If you follow the above advice, you will be sure to be able to keep your vanilla beans at their aromatic best for 12 to 18 months, so that your vanilla is still soft when you come to use it.
In conclusion, Planifolia Vanilla Beans are an integral part of Mexican culture and cuisine, with a rich history and complex flavor profile that are sure to delight the palate.
How to Make Vanilla Extract
For more information, check out our more detailed homemade extract guide
here: https://nativevanilla.com/blogs/recipes/how-to-make-vanilla-extract

Vanilla Extract Calculator
Calculate how much vanilla you need to make your extract.
https://nativevanilla.com/blogs/recipes/vanilla-extract-calculator
Mexican Vanilla Beans
Nice, Very Nice!
What else can I say, Native Vanilla came thru for me as always!
This company goes above and beyond!
Mexico, Veracruz - Planifolia Gourmet Vanilla Beans - Grade A