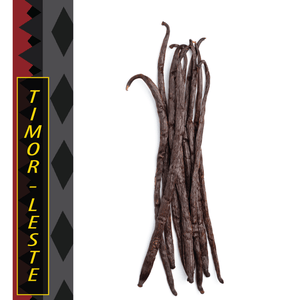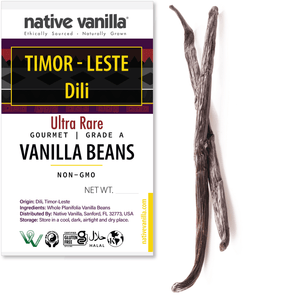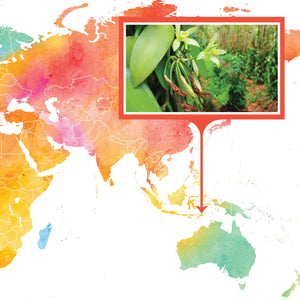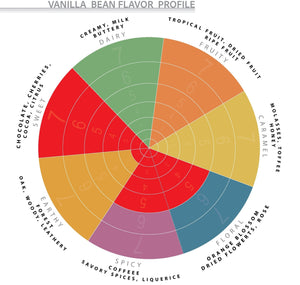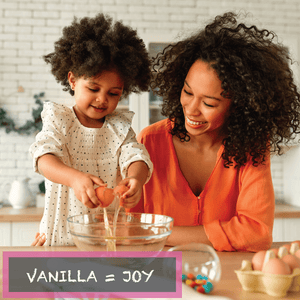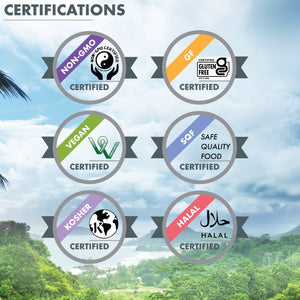 | | |
| --- | --- |
| Bean Origin: | Timor-Leste |
| Region: | Dili |
| Rarity Index: | Ultra Rare |
| Bean Grade: | Gourmet - Grade A |
| Moisture Content: | 28-35% |
| Bean Size: | 5-7 inches | 13-18cm |
| Bean Family: | Vanilla Planifolia |
| Certifications: | Vegan, Gluten Free, Halal, Non-GMO ,Kosher |
Bean Flavor Profile
Tasting Notes:
reminiscent of ginger, nutmeg and hints of cinnamon.
Extract Taste:
Soft and sweet vanilla

 

with hints of tropical flowers
Recommended Extract Spirit:
Vodka, Rums, Bourbons, Brandy
| | |
| --- | --- |
| Uses: | Extract Making, Baking, Cooking, Breweries, Cocktails |
| Pairing: | baked cakes, cookies, bread, or ice cream. They also make great chocolate desserts and custards. |
Welcome to Dili in Timor-Leste!
Ever heard of a city called Dili? It is the capital of Timor-Leste, a country formerly known as East Timor with a history of resistance against Portuguese colonialism and Indonesian occupation. Dili is known for its world class scuba diving sites, stunning coral reefs and beautiful beaches with clear blue water and white sandy beaches. The city also offers traditional markets that offer a glimpse into its vibrant culture and local cuisine.
Dili is also a vanilla-growing region, and its Planifolia Vanilla Bean is highly sought after by chefs and foodies around the world.
History of Vanilla Cultivation in Dili
Coffee has always been the traditional crop grown in Timor-Leste but with falling prices, the country has chosen in recent times to diversify its agricultural offering and grow the Bourbon-Madagascar vanilla variety derived from the Vanilla Planifolia species. The country has favorable climate conditions for the cultivation of vanilla.
However vanilla is a labor intensive crop that requires training and long term vision. Fortunately, there are a number of organizations both foreign and local, that together with the support of the Timorese government, are looking to improve the existing vanilla industry through training, support and mentoring in financial literacy as well as farming techniques. The goal is to improve the livelihoods of the farmers by generating a sustainable income.
The Perfect Planifolia Bean from Dili
The Planifolia Vanilla Bean grown in Dili is a long, thin, and plump bean with a rich, dark brown color. The vanilla bean is known for its high moisture content of between 28% and 35%. The beans are around 13-18 cm in length.
Divine Aromas and Flavoring
Timor vanilla beans have a strong sweet vanilla scent, almost as if nature added a pinch of sugar. There are also soft hints of tropical fruits. The flavor is reminiscent of ginger and nutmeg with a touch of cinnamon.
Vanilla is not a commonly used ingredient in traditional cuisine. While Timor-Leste is known for its rich and diverse culinary traditions, vanilla is not an everyday ingredient in cooking and baking. That said, here are a few examples of local dishes in Timor-Leste that do use vanilla.
Bolu Kaku is a popular fluffy sponge cake that is typically flavored with vanilla whilst pineapple slices are often caramelized with brown sugar and served with a dollop of vanilla ice cream. Coconut Cream Custard is a sweet and creamy dish made with vanilla infused coconut milk, served cold and garnished with shredded coconut.
The Vanilla Bean Rarity Index > Ultra Rare
The Vanilla Bean Rare Index classifies beans according to their rarity based on location, farmer and vanilla bean type. These Planifolia Vanilla Beans from Dili are grown in a remote region and are hard to find. They are therefore in limited supply. According to the Native Vanilla Rare Index they are classified as Ultra Rare.
Storage of Vanilla Beans
Vanilla beans should be stored in a cool, dark place in an airtight container, separate from other spices. They should be kept away from heat, moisture, light, or air.
Over time, vanilla will generally lose moisture as it evolves. If you follow the above advice, you will be sure to be able to keep your vanilla beans at their aromatic best for 12 to 18 months, so that your vanilla is still soft when you come to use it.
In conclusion, Vanilla Beans from Timor-Leste are of the highest quality and have a rich, dark aroma, frequently the choice of chefs and food lovers world wide.
How to Make Vanilla Extract

For more information, check out our more detailed homemade extract guide
here: https://nativevanilla.com/blogs/recipes/how-to-make-vanilla-extract

Vanilla Extract Calculator
Calculate how much vanilla you need to make your extract.
https://nativevanilla.com/blogs/recipes/vanilla-extract-calculator

Flavors that blossom
I bought these beans last year for extract. I used everclear for my extracting liquor. It's been sitting in the dark of my cabinet for 9 months now. I took it out to shake the bottle a few times a month. Just tasted it against some 2020 vodka madagascar bean extract I made and it's simply No Contest. The Timor Leste is creamy, floral and subtle spiciness. The vodka madagascar vanilla is good, bog standard vanilla extract. Better than store bought , but the Timor Leste beans are so flavor forward. I can't wait to bottle these for Xmas gifts this year!
Beautiful beans!
I received my order very quickly and the Timor Leste Dili beans smelled wonderfully sweet and fruity! Exceptional quality. Thank you!
Timor-Leste Dill Vanilla Beans
I love, love ❤️ these beans. I was amazed how full of caviar they were. When I split then down the middle it just oozed out.
OMG
These have got to be my all time favorite as far as scent goes! Beautiful beans, fast arrival. Loving Native Vanilla! Thank-You!
Timor-Leste swimming in the Ocean
A beautiful bean for sure the smell and the oil is intoxicating, Wanted to let it shine so letting them shine in the beautifully refined "Ocean" Vodka